About us
Satisfying customers
since 1980
Conscientious,
affordable pricing
Great customer service… guaranteed
Marine services from decking and soundproofing to yacht management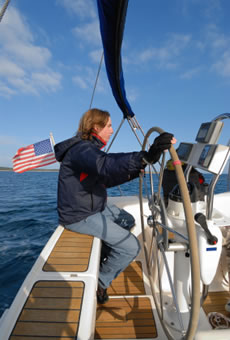 guarantee
Our Warranty
The product is guaranteed for five years.
The installation is guaranteed for two years.
We guarantee we operate a professional company.
We guarantee you a quality product.
We guarantee you craftmanship.
We guarantee you the highest quality of customer service.
Our parent company has been in business for over 28 years…we are here to stay!
Limited Warranty - PlasDECK Inc.
PlasDECK warrants to the purchaser of its products for a period of five (5) years from the date of purchase. During these warranted periods of time, the products will be free from defects in material and workamnship and will not split, crack, peel, rot, or be subject to wood boring insect damage. Material found to have split or cracked due to improper installation will not be warranted.
PlasDECK's sole obligation shall be to replace the quantity of its products proven to be defective and shall not be liable for any loss or damage.
PlasDECK does not guarantee the appropriateness of this material for any application without prior testing.
Any claims under this Limited Warranty must be made within five (5) years of purchase of the PlasDECK product, must be in writing acccompanied by proof of purchase and must include the return of the defective product, freight prepaid, to
PlasDECK. Replacement will be shipped freight collect.
Merchandise must be inspected and counted upon arrival. Any freight damage or shortages must be noted on the receiving slip/BOL. No damaged freight or shortage compensation will be allowed if freight is accepted and signed for "in good condition."
THE ABOVE EXPRESS LIMITED WARRANTIES ARE THE SOLE AND EXCLUSIVE WARRANTIES AVAILABLE TO YOU. NO OTHER EXPRESS WARRANTIES ARE MADE. ALL IMPLIED WARRANTIES INCLUDING, BUT NOT LIMITED TO WARRANTY OF MERCHAN TABILITY AND FITNESS FOR A PARTICULAR PURPOSE OR USE ARE EXCLUDED. IN NO EVENT SHALL PLASDECK BE LIABLE FOR INCIDENTAL OR CONSEQUENTIAL DAMAGES.
Call us at 619 297-2280 to set up an appointment